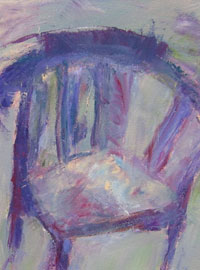 Gallery: It is time...
Click on the image to view actual dimensions
title: It is time...
dimentions: 600mm X 1000mm
medium: Oil on Canvas
framed: No
status: SOLD
story:
This chair looks tired and old...ready for retirement. This concept is applicable for many static and/or living things in life. And for everything there is a time to leave...
Contact Details
Rouvé de Flamingh
082 7880294
rouve@hermanus.co.za